About Us
ALL TECH Established in 2009, All TECH was launched to offer more than 2000 items of electronic components and electronic spare parts to meet our customers' needs. We've been offering great prices and great service; we bring you new electronic parts from around the world. ALL TECH business principle is the foundation of his fledgling business – to provide customers the best possible service. We continue to operate on the premise of providing our customers – you – with superior service, focusing on the key areas of product selection, product availability, on-time delivery, and responsiveness. This website is established to show our items, supports it technically online to local and worldwide customers. Our goal in ALL TECH Electronics is making a wide range of distribution of electronic components in the Palestinian local market.
تأسست شركة ALL TECH في عام 2009 ، وقد انطلقنا لنقدم أكثر من 2000 عنصر من المكونات الإلكترونية وقطع الغيار الإلكترونية لتلبية احتياجات عملائنا. نسعى دائما لتقديم أسعارًا رائعة وخدمة مميزة وقطع إلكترونية جديدة من جميع أنحاء العالم. مبدأ ALL TECH التجاري هو تزويد العملاء بأفضل خدمة ممكنة. نواصل العمل على أساس تزويد عملائنا بخدمة فائقة ، مع التركيز على المجالات الرئيسية لاختيار المنتج ، وتوافر المنتج ، والتسليم في الوقت المحدد ، والاستجابة. تم إنشاء هذا الموقع لعرض العناصر الموجوده لدينا ، ودعمها تقنيًا عبر الإنترنت للعملاء المحليين والعالميين. هدفنا في ALL TECH Electronics هو توزيع مجموعة واسعة من المكونات الإلكترونية في السوق المحلي الفلسطيني.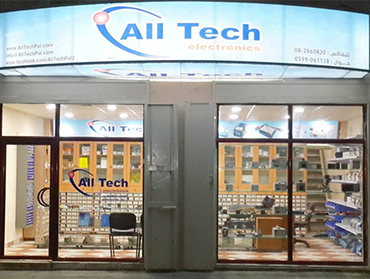 What we really do?
AllTech is a trading corporate company that sell
many types of electronic components , Boards ,
Measuring instruments , Electronic Tools & Mechanical
parts.We also Design Many electronics circuit , PCB & modules.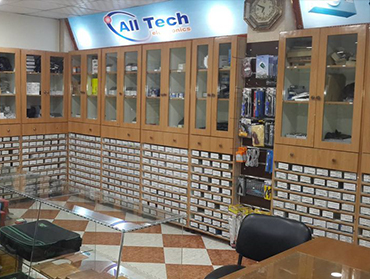 Our Vision
Serve our customers' needs with original
products with best prices and high quality.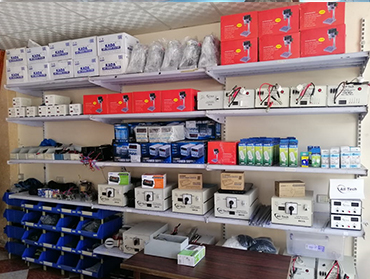 History of Beginning
Alltech Electronics started at Gaza market on
2009 with 1000+ items , and now our products
are increasing and develop to many directions in
electronics word .
Wide Rang of products
Alltech offer more than 2000 items of electronic components and electronic spare parts to meet your 's needs. So if you are an Electronic hobbyist or professional , only at Alltech electronics you will get all you needs from components , tools & measuring instruments.
Design Electrical Circuits
We are proud to be the best company in PCB works in gaza. we can deliver any type of PCB circuit in best quality with minimum time required. Alltech engineers are one of the best engineering in electronics circuit designer and testers . we can delivers any electronics circuit our customers wishes with the best prices.
Alternative Energy
One of our originals work are to provide many solutions and devices to electricity problems. UPS, inverters, converters, chargers, batteries and many other devices with high quality and best prices were design and manufacturer in Alltech.
Visit our Store or Buy Online
You are welcome to buy all our products by visiting our only store at Gaza City or through online store on the website , the place you can see all you needs !